Get It Started

Spinach Artichoke Dip
Fresh spinach, artichokes, blend of cream cheese, mozzarella and parmesan, red onion, calabrian peppers, with pull-apart pizza dough
11.99
Trackside Bruschetta
Toasted crostini with herbed chevre, a special blend of roma tomatoes, basil, garlic
9.50
Rosemary Breadsticks
Freshly cut rosemary, parmesan, garlic, sea salt, whole milk mozzarella with ranch and red sauce
8.50 | Gluten Free add 2.00
Chicken Wings
Italian breaded wings or fire hot wings with your choice of dipping sauce
9.99
Salads

RANCH, BLEU CHEESE, CAESAR, OIL & VINEGAR BALSAMIC HOUSE, BLUSH WINE VINAIGRETTE
The Bullet
Romaine, chicken, feta and red onions with ranch or Caesar dressing, chopped tomatoes, bacon, parmesan
7.50 half car | 11.99 full load
Trackside Caesar
Romaine, parmesan and feta with our classic Caesar dressing
6.99 half car | 9.99 full load
*kalamata olives available upon request add fresh grilled chicken 1.50/3.00
Trackside Chop Salad
Romaine, myzithra, black forest ham, salami, black olives, red onion, roasted red pepper and croutons in our house vinaigrette
7.50 half car | 11.99 full load
Light Rail
Spring mix, gorgonzola and candied pecans in a blush wine vinaigrette
6.99 half car | 9.99 full load
Greek Salad
chopped romaine, cucumbers kalamata olives, grape tomatoes, pepperoncinis, crumbled feta cheese with greek vinaigrette
6.99 half car | 9.99 full load
Whistle Blower Salad
romaine, black olives, mushrooms, mozzarella and croutons with dressing on the side
6.99 half car | 9.99 full load
ALL SALADS AVAILABLE IN PARTY SIZE FOR BANQUETS AND LARGE GROUPS
Specialty Pies

12" - 19.95 | 16" - 25.99
unless otherwise marked
The Grand Trunk Express -

Our Most Popular Pizza!
Black Forest ham, pepperoni, Italian sausage, salami, bacon, mushroom, black olive, green pepper, red onion, tomato, oregano, garlic
22.95/12in. | 29.99/16in.
The Blue Train
Bacon jam and mayonnaise base, mozzarella, gorgonzola crumbles, red onion, arugula, toasted pecans
The Puffing Billy
Mozzarella, double pepperoni, mushroom and lots of garlic
The Empire Builder
Mozzarella, pepperoni, prosciutto, salami, Italian sausage
The Hurricane Express
Red sauce, meatballs, mozzarella, calabrian peppers, red onion, black olives, parsley
The Train De-Luxe
Ranch or alfredo sauce, mozzarella, chicken, bacon, tomato and red onion
The Chihuahua Al Pacifico
Mozzarella, Italian sausage, pepperoni, fresh-sliced jalapeños and lots of garlic
The California Zephyr
Olive oil & barbeque base, mozzarella, barbecue chicken, red onions and cilantro
The South Sounder
Alfredo or ranch base, mozzarella, green onion, gorgonzola and buffalo chicken
Specialty Veggie Pies

12" - 19.95 | 16" - 25.99
unless otherwise marked
The Black Ridge Limited
Spicy vegetarian chorizo, chipotle mayonnaise, mozzarella, pepper jack cheese, lime crema, pico de gallo, fresh cilantro
The Athenian
Olive oil and roasted garlic base, mozzarella, sun-dried tomato, red onion green pepper, kalamata olive, feta cheese
The Super Chief
Red sauce, mozzarella, green peppers, red onions, roma tomato, black olive, mushroom
The Palace on Wheels
Olive oil and roasted garlic base, mozzarella, tomato, basil
17.95/12in. | 21.95/16in.
The OL' 97
Olive oil base, mozzarella, mushroom, roasted garlic, chevre, kalamata olive, tomato, basil
The Classics

12" - 19.95 | 16" - 25.99
8" ONE TOPPING PERSONAL PIE - 11.99
ADDITIONAL TOPPINGS 1.50 EA.
10" GLUTEN FREE ONE TOPPING PIE - 13.75
ADDITIONAL TOPPINGS 1.75 EA.
The Canadian
Mozzarella, Black Forest ham, pineapple
The "A" Train
Mozzarella, pepperoni, Italian sausage, mushroom, green pepper, red onion
The "L" Train
Alfredo sauce, chicken, bacon, fire roasted artichokes, spinach
Have It Your Way

12" - 14.99
2.05 per topping
16" - 17.99
2.45 per topping
Choose Your Base
RED SAUCE • RANCH SAUCE • ALFREDO • BARBEQUE • OLIVE OIL AND ROASTED GARLIC • PESTO BASE
Choose Your Toppings
BLACK FOREST HAM
ANCHOVIES
BACON
CHICKEN
SAUSAGE
MEATBALLS
PEPPERONI
PROSCIUTTO
SALAMI
ARTICHOKE HEARTS
BLACK OLIVES
PEPPERONCINI
BROCCOLI
GREEN PEPPERS
JALAPEÑOS
KALAMATA OLIVES
MUSHROOMS
PINEAPPLE
RED ONIONS
GREEN ONIONS
ROASTED RED PEPPERS
SPINACH
SUN-DRIED TOMATOES
ROMA TOMATOES
CHEVRE
FETA
GORGONZOLA
MOZZARELLA
MYZITHRA
PROVOLONE
PESTO
BASIL
CILANTRO
GARLIC
OREGANO
ROSEMARY


Sandwiches & More

Add a small garden salad 250
Meatball Grinder
Baked in our red sauce with fresh herbs, mozzarella and provolone cheese melting everywhere. Served on toasted french bread. Deliciously simple
9.99
Chicken Pesto Grinder
Chicken baked with ranch & pesto sauce, provolone and mozzarella cheese. With bacon, sun-dried tomato and artichoke hearts. Served on our delicious toasted French bread
9.50
The Interurban Hoagie
Black Forest ham, salami, pepperoni, mozzarella, red onion, green pepper, tomato & lettuce with a ranch and house balsamic vinaigrette dressing on a French baguette
9.99
Baked Lasagna
Meat lasagna, baked with extra mozzarella in red sauce. Served with garlic bread topped with oregano
9.99
Trackside Alfredo Pasta
Trackside Alfredo sauce and fettuccine noodles
7.99 | Add chicken for 1.50 and any additional pizza toppings for 1.25 per topping
Happy Hour
From 2PM to 5PM Daily!
1/2 Price Appetizers & $3 Draft Beers
For The Kids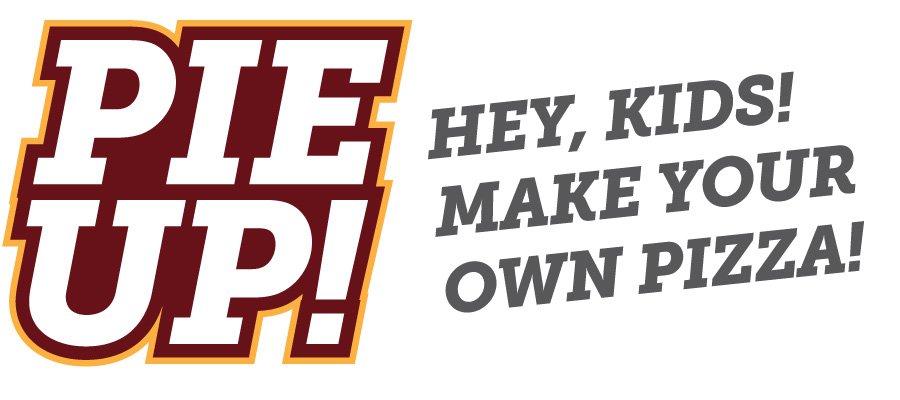 We'll bring you pizza dough, red sauce, cheese and your choice of up to 3 toppings! You can put it all together however you like! Then you get to call "
PIE UP!!
" with the cooks!
9.75
Includes beverage